Interview with Professor Ted Porter (USLA)
12 May 2021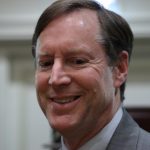 Could you shortly introduce the main topics your field, the history of science has discussed most recently? According to you, which are the most relevant questions?
People write about the history of science from many perspectives. Since the 1940sm it has become a somewhat distinct academic field, allied to the historical discipline and to social sciences. Much of this writing is about the reciprocal shaping of scientific knowledge and scientific practices along with social, political, and cultural changes. It is often allied to history of technology and medicine and with the field of Science and Technology Studies. My own research is allied to a growing interest in understanding the outcomes and significance of quantification, and this is particularly relevant to questions about rankings.
What does scientific excellence/prestige mean in today's academic world?
In some ways, "scientific excellence" has come to be defined by the rankings. These seem generally aspire to measure excellence in terms of research productivity and research quality, which may include prizes. These in turn are often reduced to metrics, perhaps including results of surveys of scientists and scholars. Prizes may also come into it.
Do rankings reliably measure it?
They are fairly reliable in their results, but to what extend we should accept their (often implicit) definition of quality is another question, not easily answered. Even plausible measures may lead to bad effects if researchers change their behaviour in order to be evaluated more favorable according to quantitative measures.
Patricia DÁVID
Professor Porter's keynote: "Inversions of Measurement: We Value What We Rank "