International Ranking-Conference in Budapest, Hungary, on 1-2 April, 2020.
About the Goal and Topic of Conference
Analysts in the social sciences reacted to the appearance of national and global rankings with unusual immediacy. A range of studies, conferences and overviews covered the results and methodology of rankings, as well as their impact on higher education, mostly with a critical edge. Ranking experts did a thorough and excellent job: there is hardly an element of the ranking industry today that they have not vetted.
But what does the ranking phenomenon say about the classic themes of the humanities and the social sciences, and how have these scientific approaches extended our knowledge about rankings? In order to demonstrate this, a conference will be organised by Social Communication Research Group of the Eötvös Loránd University (ELTE) as a traditional research university of humanities, arts and sciences, addressing practitioners of the humanities and social sciences. The conference is sponsored by PADE Foundation (Central Bank of Hungary) and our partner is the International Ranking Expert Group (IREG). Our professional contributor is the Budapest Ranking Group (University Pannonia).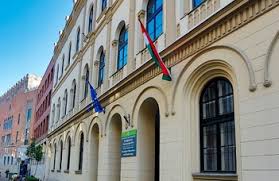 Our aim is to investigate rankings using the conceptual framework of social psychology, the philosophy of the university, the philosophy of science, political philosophy, communication theory, scientometrics and social history. Contextualising it in this way, we get a more accurate picture of the actual place and value of rankings in the social context of higher education – highlighting the socio-cultural background of the characteristics of the international academic competition and its implications for the positions of the countries of Central and Eastern Europe (V4), their possible strategy.
These are the themes that we will cover at the conference to be held on 1-2 April, 2020, at the Campus of Pedagogy and Psychology Faculty of ELTE, at the heart of the city centre of Budapest, in the iconic traditional neighbourhood.
Colleagues interested in giving a talk can express their intention by sending an abstract of maximum 500 words by using the form below, before 31 October 2019. The organising committee will decide on the invitations for talks by 30 November 2019.
Submit your proposal
Please send us your abstract of maximum 500 words.