International Ranking-Conference in Budapest, Hungary, Eötvös Loránd University. Organized by Social and Science Communication Research Group
!!!Expected Online Conference - April 2021!!!
About the Goal and Topics of Conference
Based on recent epidemic developments and university recommendations in Europe, it is with great regret that the organizing committee has decided
to postpone the International Ranking Conference Budapest. 
The conference will be held in April 2021, online. Consultations with the lecturers are ongoing
In the meantime, we would like to emphasize the importance of continuing the cooperation that has been established in the context of the conference!
Rankings and the Decision Makers
Meeting of Three Cultures: Universities, Rankings and the Social-Economic Environment
Are There Theories of Rankings?
Theoretical Approches about Excellence
Rankings as Social and Media Phenomena
Reflexions of Ranking Providers
What does the ranking phenomenon say about the classic themes of the humanities and the social sciences, and how have these scientific approaches extended our knowledge about rankings? In order to demonstrate this, a conference will be organised by Social Communication Research Group at the Faculty of Education and Psychology of Eötvös Loránd University (ELTE) (Institute of Research on Adult Education and Knowledge Management) as a traditional research university of humanities, arts and sciences, addressing practitioners of the humanities and social sciences. The conference is sponsored by PADE Foundation (Central Bank of Hungary) and our partner is the International Ranking Expert Group (IREG). Our professional contributor is the Hungarian Academy of Science, University of Pannonia, Budapest Ranking Research Group.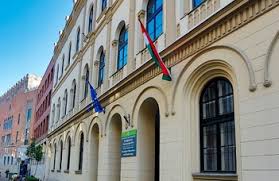 Who and When and Where?
Bartlomiej BANASZAK, Department of Science Poland  • Jelena BRANKOVICH, Uni Bielefeld • Nic CLETZ, THE • Luiz Claudio COSTA, IREG • Dora Czirfusz, ELTE • Mircea DUMITRU, Uni of Buchurest • Mirko Degli ESPOSTI, Uni of Bologna • Peter ERDI, Kalamazoo College • Habib M. FARDOUN, King Abdulaziz Uni • György FÁBRI, ELTE • Gero FEDERKEIL, U- Multirank CHE • Zuzanna GORENSTEIN, HRK • Richard HOLMES, University Ranking Watch • Wolfgang GLÄNZEL, KU Leuven • Leigh Kamolins, QS  • Nian Cai LIU, ARWU • Robert J. MORSE, US News Ranking • Csaba PLÉH, Central European University • Theodore PORTER, UCLA • Leopold RINGEL, Uni Bielefeld • Waldemar SIWINSKI, Perspektiwy, IREG • Sándor SOÓS, ELTE • Csilla STEGER, PwC • András TELCS, HAS • Ulrich TEICHLER, Uni Kassel • Tobias WERRON, Uni Bielefeld
Date: Based on a later decision
Venue: Online conference.
Call for Abstract: Colleagues interested in giving a talk can express their intention by sending an abstract of maximum 500 words by using the form below.
Submit your proposal
Please send us your abstract of maximum 500 words.